Distribution of SYSTEMMAG's Customer Base
Since the company creation our turnover was mainly achieved in France (especially in the PAP sector). However the customer base expands the last six years.
An increase in demand of more industrial and technical customers allowed us to export internationally and to diversify the supply in order to meet their needs at best.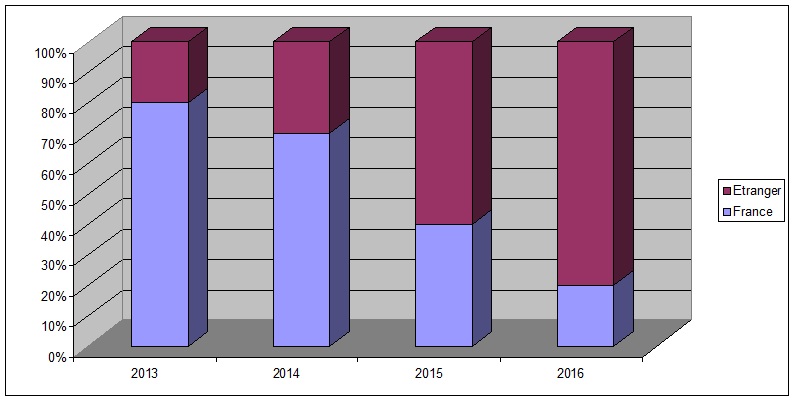 A real potential for our products was identified in the industry and we hope to structure partnerships with industrialists in the military field, healthcare and sport.
We hope for a boom in export sales and for a growth of the export turnover rate. We want to reach 95% abroad and 5% in France in order to limit the risks linked to French market weaknesses.